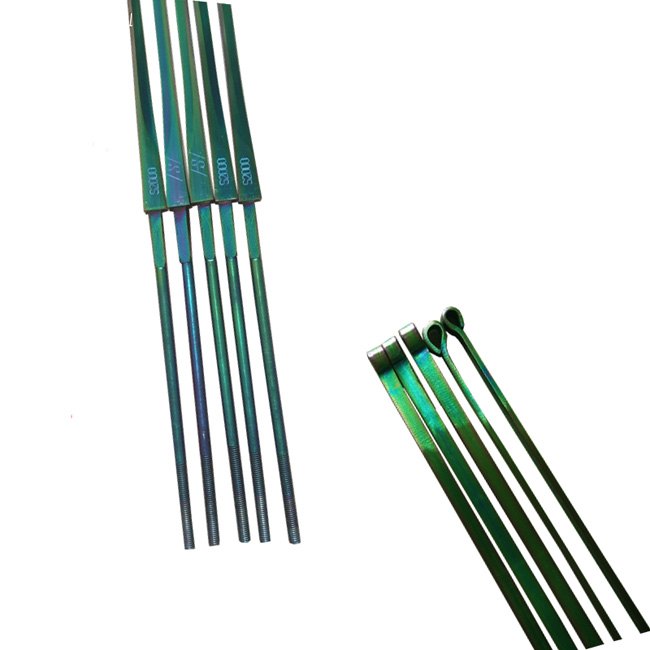 Name:
Sabre Electric Blade S2000 Coloured
Sabre Electric Blade S 2000 Coloured
All kinds of Weapon and Blade we had:
Fencing Weapon for Sabre, Foil, and Sabre are available.

All of them have standard one and coloured and golden, which can meet your different requirement, but only standard one for practice weapon and blade.

Size: We have size 0# for children and 5# for adult.

One Electrical Weapon complete includes blades, handles, guards, sockets, pommels and pads

Please indicate with right hand or left hand when ordering.

For Foil and Epee, Pistol and straight type handle are available.

We have all kinds of pistol handle like Japan,

Russia,

Belgium,

Holland,

Germany,

Hungary,

and French which could meet all kinds of your requirement.
You can e-mail to us if you need price list for all of them
| | |
| --- | --- |
| OKSA5 | Sabre Electric Weapon Complete |
| OKSA6 | Sabre Electric Weapon Complete Coloured |
| OKSA7 | Sabre Electric Weapon Complete Golden |
| OKSA8 | Sabre Electric Blade S 2000 |
| OKSA9 | Sabre Electric Blade Coloured |
| OKSA10 | Sabre Electric Blade Golden |
| OKSA11 | Sabre Practice Weapon Complete |
| OKSA12 | Sabre Blade Practice S2000 |